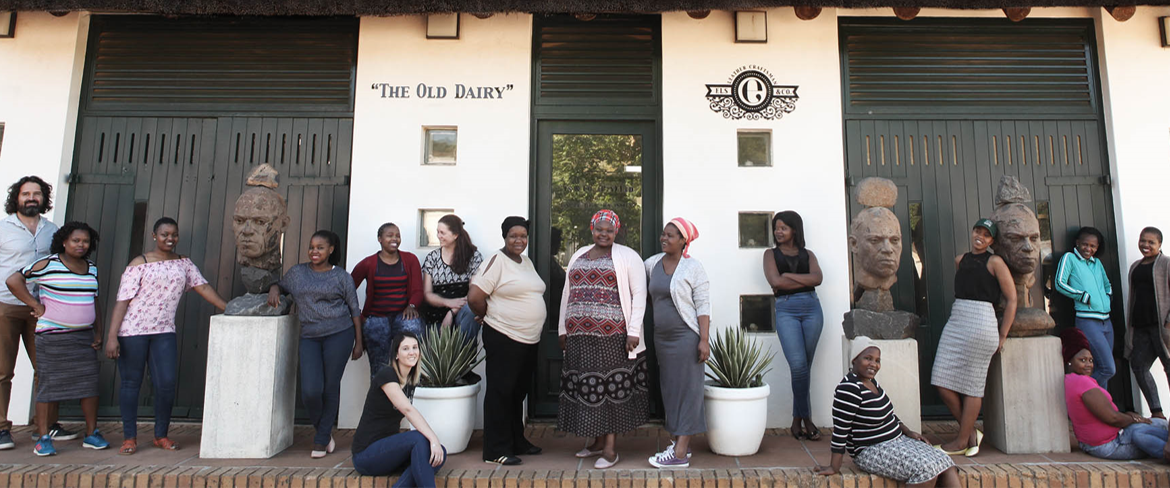 First and foremost the SAFT loan is a saving grace to keep our doors open and gives us the opportunity to resume operations and generate income once again. It has also assisted us in being able to keep our full work force which we need to keep the dream of building a sustainable and socially responsible business alive.
COVID-19 has had a massive impact on our business! We are in a very niche market of luxury products and these markets were the first to be affected as clients began to retract their orders. Our large retail orders dried up overnight- our clients stopped placing orders and our production came to an absolute halt. Our international clients also retracted their orders, stopped placing new orders and as the borders closed we were unable to ship completed products. A large portion of our turnover is accrued from local and international outdoor trade shows which have all been cancelled. We make use of these shows to set up vitally important meetings with potential new clients who we screen and engage with on a very high level and this opportunity for growth has been lost. Without bringing in any income our fixed costs have not stopped. The capital we do currently have is quickly drying up and we may not have the ability to resume operations without support. As we have been very transparent about our situation and the circumstances we find ourselves in, our employees are emotionally taxed with concern for their careers with Els & Co. For many of our employees their job means everything to them and we are doing everything in our power to ensure that we are still around at the end of 2020.
Overall the application process was simple and easy, although we did receive some assistance along the way. Having initially we struggled with our first submission, we eventually managed to complete our submission successfully. We would like to commend FnB on their integration of the process with their app which makes it very user friendly.